The number one complement to your style: Sunglasses. Sunglasses, which frequently accompany your daily life, are no longer an accessory but a necessity. It is very important for your eye health, especially due to the effects of global warming on the world. There are some factors that we should pay attention to when choosing sunglasses that we always use regardless of summer and winter months. When buying a pair of sunglasses, we should first pay attention to the quality and properties of the lenses, whether they have CE certification and whether they are not counterfeit products. Especially the quality of the lens is very important for your eye health. When choosing sunglasses, you do not have to compromise your style while prioritising your health. You can choose different sunglasses models according to your mood that day, the environment you will be in and the season.


When you want to make the right choice, you should not only look at the quality of the glass or the appearance of the glasses; you should evaluate both factors as a whole. There are alternative sunglasses models for every face type and budget. It should not be forgotten that with the right choice of sunglasses, a timeless and long-lasting accessory will take its place in your closet.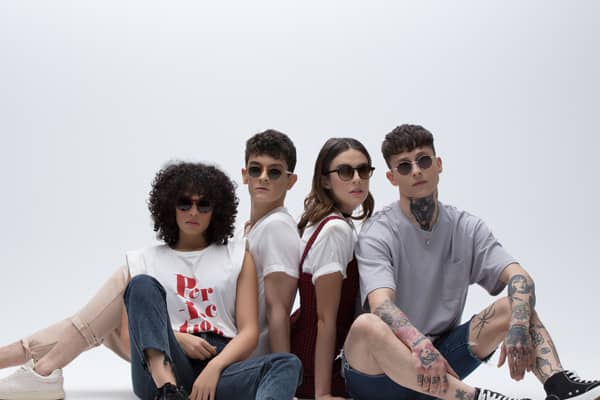 What are the main factors to consider when buying sunglasses?

The quality of the glass is the most important factor, you should definitely have information about the glass properties. The CE certificate, which declares the international conformity of every sunglasses that will not threaten eye health, should be questioned. You should make sure that the product you buy is original, counterfeit products can have a negative effect on your eye health. Along with the quality of the glasses, it is also very important to choose glasses suitable for your face structure.


Choosing Sunglasses Suitable for Face Structure
You should determine your face structure and make a suitable choice. Because when you buy sunglasses that do not fit your face type, even if they are of good quality, they will not offer a comfortable use. You should choose a model suitable for your face type and sunglasses in a size suitable for your face. There are many face lines such as square, oval, round and heart. After determining your own face type, you can proceed to the selection of sunglasses model. Today we will examine round model sunglasses for you. For which face type do you think round glasses that fit almost every style are the most suitable choice?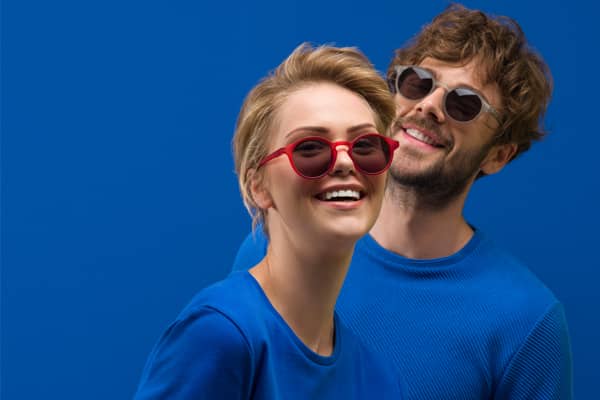 Which Face Do Round Sunglasses Suit?



Round sunglasses, which we encounter in almost every period, are the complement of your style. It is a model that has taken its place among the constants in sunglasses fashion. Unfortunately, this model, which we encounter so often, is not suitable for every face type. Especially people with a round face type should avoid this model because with your already rounded features, this model can make you look fatter than you are. Round glasses model is mostly recommended for people with angular facial features. Round-cut models provide a smooth transition on your angular face line. Thus, it will provide you with a simpler look. Another factor to consider when choosing a round model is the size of the glasses. When we make a choice that is too big in these models, that stylish image you want can be spoiled. You can completely move away from the simple and soft image. For this reason, you should choose a pair suitable for the size of your face. Round models, which you can choose with your more energetic, sports and casual combinations, can also appear in many styles. We are sure that you will add color to your style with round retro sunglasses models, which have become very popular especially recently. You can come across many colors of glass and frames in these models. The choice of sunglasses varies according to your needs, usage areas, face type and budget. Determining your style and face type and choosing accordingly will be the right way to choose the accessory you will never leave your side. So, what is your face type? Will you prefer round models for your next sunglasses shopping ?